申辦及管理須知
Application & Management
Sources of Law
According to Article 43 of Employment Service Act, foreign workers need to get prior permission from government to work legally in Taiwan. Therefore, no foreign worker may engage in work within the Republic of China should his/her employer have not yet obtained a permit via application according to Article 46; therefore. employers can only hire supplement labor forces according to the standard of article 46 item 1 to apply for the needed foreign labor forces. Furthermore, except the parent law, "Directions of the Employment Transfer Regulations and Employment Qualifications for Foreigners " and "Qualificatons and Criteria Standards ffor Foreigners" are also the sources of law while hiring foreign workers in Taiwan.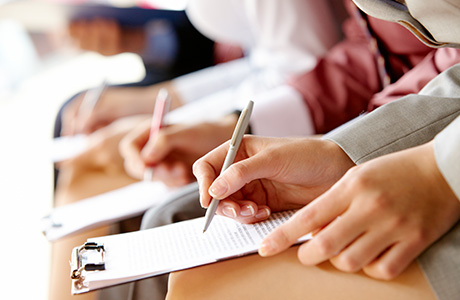 Number of industry foreign workers in Taiwan for the latest 5 years
| | |
| --- | --- |
| Year | Number of Industry Migrant Workers |
| 2019 | 456,601 |
| 2020 | 457,267 |
| 2021 | 443,104 |
| 2022 | 506,223 |
| 2023 | 509,050 (end of April) |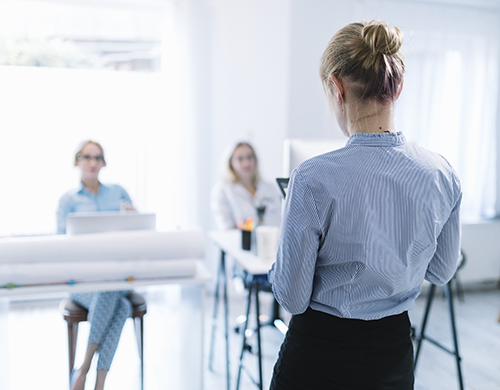 Allowable Maximum Numbers by Different Industry ( 3K, 5-level system key points).

3K 5-level System Table
3K
There are 35 specific processes, including abnormal temperature operation, dust operation, toxic gas operation, organic solvent operation, chemical treatment, not- automated operation and others, and are accredited by the government authorities or the free-trade port management authority.
5 level
Proportion
Industry
A+ level
35%
Professional printing and dyeing industry, professional metal basic industrial foundry industry, professional metal forging industry, professional metal surface treatment and heat treatment industry....etc.
A level
25%
Printing and dyeing industry (with upstream and downstream industries), textile manufacturing (limited to bed sheets, bedspreads, towels, bath towels, bedding), hosiery manufacturing, footwear manufacturing, synthetic resin and adhesive manufacturing, rubber manufacturing, steel Metallurgical chain industry, steel, aluminum, copper rolling and extrusion industry and wire drawing industry, unclassified other basic metal manufacturing, frozen and chilled meat manufacturing, garment and apparel manufacturing, luggage and handbag manufacturing, Slaughter industry...etc.
B level
20%
Spinning, weaving, non-woven, textile manufacturing, leather, fur finishing, wood products manufacturing, machinery and equipment manufacturing, auto parts manufacturing, locomotive parts manufacturing, furniture manufacturing, resource industry, Plastic helmet manufacturing, bicycle parts manufacturing, etc.
C level
15%
Meat manufacturing, aquatic product preservation and product manufacturing, fruit and vegetable processing and preservation, product manufacturing, edible oil manufacturing, dairy manufacturing, milling, milling and starch products manufacturing, power equipment manufacturing, automobile manufacturing Industry, other transportation tool manufacturing, medical equipment and supplies manufacturing, other chemical manufacturing, electronic components manufacturing, computers, electronics and optical products manufacturing.
D level
10%
Data storage & media replication industry, electronic component manufacturing, computers, electronic products and optical products manufacturing, lighting equipment manufacturing, etc.
The Number of Applicants
The 3K 5-level of Construction Workers:
The level approval by Industrial Bureau or add (extra quotas) x Labor insurance number (Average number of employees hired within a year prior to the 2 months before application) = Total amount of application for foreigner workers.
Transfer and Replacement:
Labor insurance number (Average number of employees hired within a year, 2 months prior to the application) x 30% = Total amount of application for foreigner workers.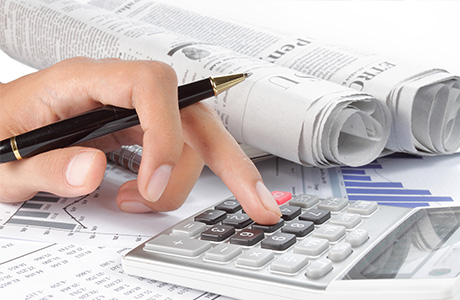 Mechanism for applying extra allowable quota for foreign workers
Fee for applying extra quota
Basic Employment Security Fees (Manufacturing Industry)
Increase Foreigner Workers Extra Quota
Paying Employment Security Fees
Monthly fee for each worker after paying Employment Security Fees
3K Manufacturing Industry
High Tech Industry
NT2,000
5%
NT3,000
NT5,000
NT5,400
NT2,000
5% to 10%
NT5,000
NT7,000
NT7,400
NT2,000
10% to 15%
NT7,000
NT9,000
NT9,400
Note:
Three months after getting the extra quota, the company will be audited periodically (Feb, May, Aug, Nov every year), and the audit frequency will become higher later.
Once the extra quota is approved, the employer can not apply for case change and alter the fee need to pay.
(ex: If the extra quota approved is within the category of 10%-15% and the fee needs to be paid per person is NT$5,000, the company cannot change it to 5% which only requests for NT$3,000 per person.
The total percentage of allowed quota for 3K 5-level along with the incensement quota of employment security fees cannot go over 40% of the total head counts.
Management Service Project:
Services Before Deployment

01

Manpower needs and labor cost analysis.

02

Provide the contract of appointment and foreign worker management information for employer.

03

Assist employers to get the case approval from Industrial Development Bureau, MOEA.

04

Assist employers to apply recruiting procedures and put out advertisements with local employment service agency.

05

Assist employers to conduct local recruiting processes.

06

Assist employers to apply certificate of no violation of labor law from local Bureau of Labor Affairs.

07

Assist employers to apply talent search certificate.

08

Assist employers to apply letter of first-time recruitment and letter of visa permit from Ministry of Labor.

09

Assist employers to do accredited employment contract and sent it to foreigner countries for deployment processing.

10

Assist domestic web-interview or foreign countries interview arrangement.

11

Assist foreigner workers process deployment procedures such as medical check-up, passport applying, and orientation.

12

Assist foreigner workers apply Taiwan visa, airfare and notification at Airport.
Services After Deploying to Taiwan

01

Assist foreigner workers airport pick-up service, medical examination, and application of ARC.

02

Assist foreigner workers' job orientation or local law lesson.

03

Provide foreigner workers' labor insurance and health insurance information.

04

Assist foreigner workers' job orientation and training.

05

Inform Bureau of Labor Affairs the incoming foreign workers within 3 days after deployment.

06

Apply Employment Permit within 15 days after deployment to Ministry of Labor.

07

Arrange foreigner workers' regular medical examinations.

08

Apply reentry workers' permit for those who went back to home country and pick-up from air port service.

09

Assist medical assistance or urgent injuries and sickness.

10

Assist employers to work out the documents for missing foreign workers.

11

Assist employers to communicate with low performance foreigner workers.

12

Apply and process transfer certificate or re-contract workers (including ARC extended).

13

Assist workers or terminate contract, air fare booking, pick-up service and notification documents application.

14

Assist employers to apply Letter of Recruitment Renewal to Ministry of Labor.
Others:

01

Assist employers set up life manage agreement or translation for foreign workers.

02

Assist foreigner workers mental consulting.

03

Provide employers consulting of Employment Service Act.

04

Assist on time translation service for employers and workers.

05

Assist foreigner workers declare tax or file for tax refund.

06

Assist employers and workers to join government event (such as nomination of Excellent Foreign Workers)