Congratulations on Mrs. Yi-ling Fan for Getting the "Qualified Employment Service Specialist" Certificate
Golden Brother International Co., Ltd. and its affiliated companies have conducted private employment services for 30 years and followed the codes/regulations strictly to allocate qualified employment service specialists with an established reputation. In the future, Golden Brother will continue providing quality and upgraded services for domestic corporations.
According to article 6 of the "Regulations for Permission and Supervision of Private Employment Services Institution", the private employment service agent needs to have a certain percentage of qualified employment service specialists to be in the employment service industry. Therefore, under the guidance of Golden Brother, staff of GB urged themselves eagerly and participated in the qualification examination constantly to earn professional certificates. At the same time, GB also encourages our staff to take the test and award those who passed the examination.
Mrs. Yi-ling Fan, the specialist at GB Hsinchu, honorably passed the 3rd specialist examination in 2022 and earned the certificate today. Let us congratulate Mrs. Yi-ling Fan for her achievement and her hard-working results. Also, Golden Brother would like to encourage all other staff who want to update their professional skills shall continue their good effort and keep trying to gain professional certificate so as to earn the credits for themselves and for the company.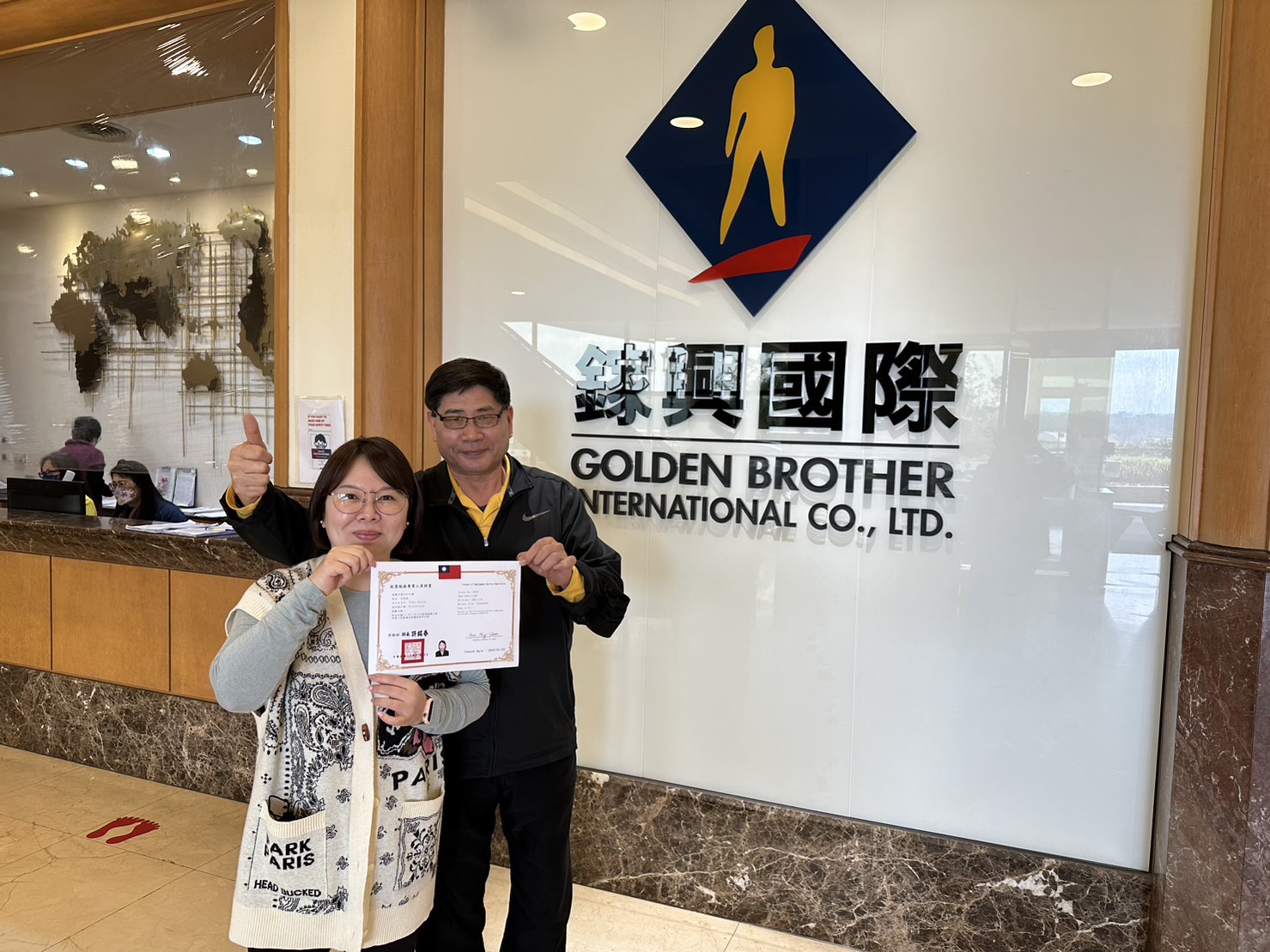 附件檔案 :